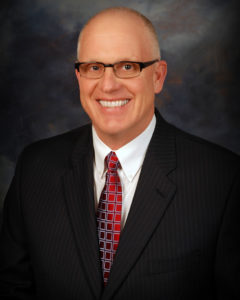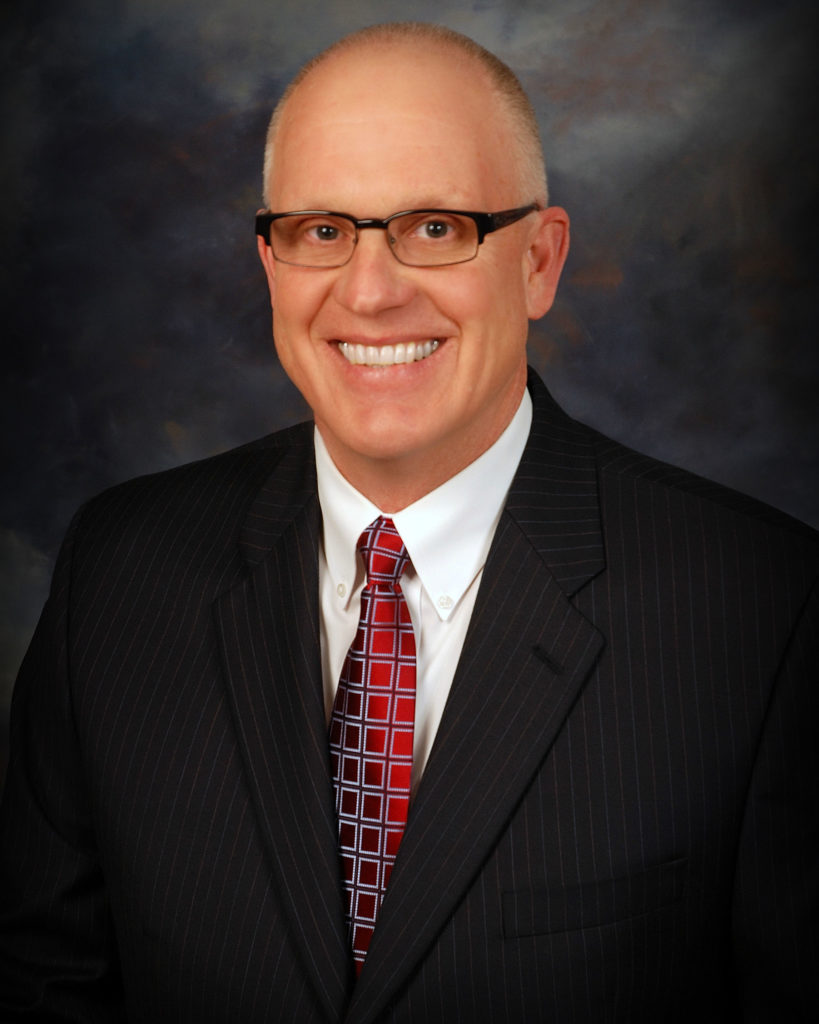 Last November, your Board of Directors reviewed and approved the 2021 Work Plan and Budget for the District. The plan encompasses capital expenditures and a forecast of finances, including the cost of wholesale power that we purchase on your behalf, as well as the revenue required to cover all expenses.
I could probably summarize the work plan by saying that it is going to be a busy year with respect to projects that our crews will undertake in maintaining and improving electric system reliability in our 1,150 square mile service area. Electric infrastructure and capital equipment additions and replacements are expected to add nearly $4 million of improvements to the District's existing $73.5 million system. In addition, several hundred thousand dollars will be spent on the testing and replacement of poles, and work to clear the power line right-of-way to combat outages caused by trees.
The Budget projects that 383,890 megawatt-hours of wholesale power, including 33,245 megawatt-hours from the Perennial Wind Farm, will be purchased at a total cost of over $19.3 million. The 2021 Financial Forecast shows that for every dollar that you pay Perennial, approximately $0.67 will pay for the cost of purchased power; $0.09 will be used in operating and maintaining the electric system; $0.07 will go towards depreciation expense; $0.07 will be spent on administrative and customer service activities; $0.01 will pay for finance charges; leaving $0.09 in an operating margin for future investment in the electric system.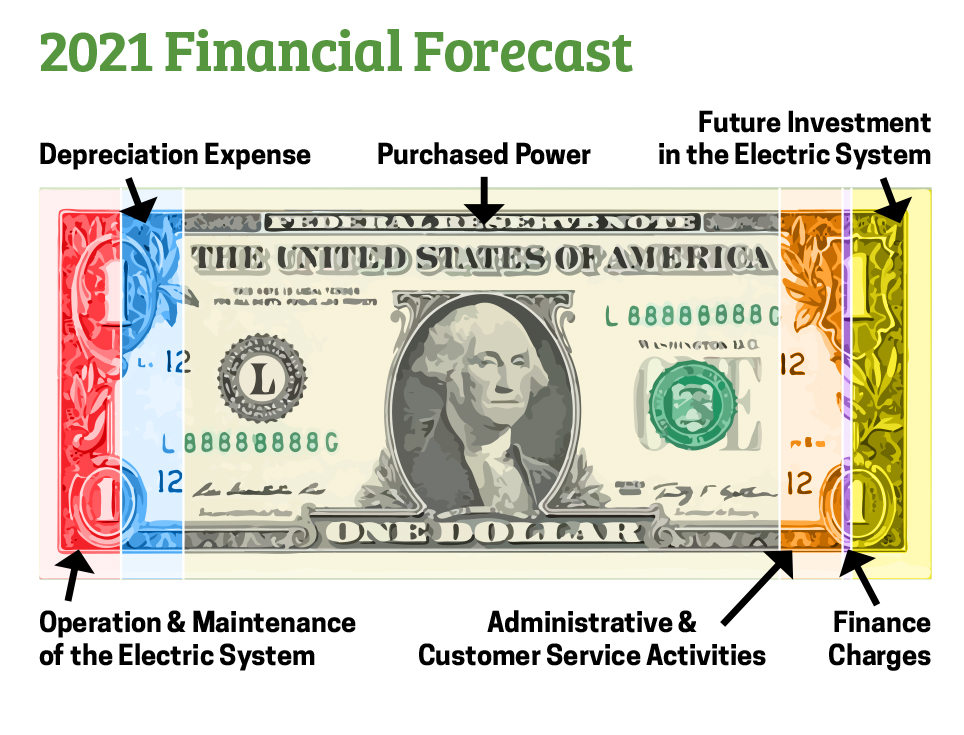 Total revenue this year has been projected at $29.1 million. This amount will be enough to meet all financial requirements and budgeted expenses. And except for an increase in the Production Cost Adjustment credit that you will receive each month on your bill, there once again was no change in billing rates this year. In fact, the last time that base rates were raised was in 2013.
Yes, without question, it will be a busy year, and a substantial amount of investment will be made in the electric system. We would not want it any other way. Providing safe and affordable electricity to you is a priority of your board of directors and the employees of the District. But another core mission of ours is assuring that every customer has access to reliable electric service. The time and investment that will made in the projects that are in this year's Work Plan will help us to continue to fulfill that mission.