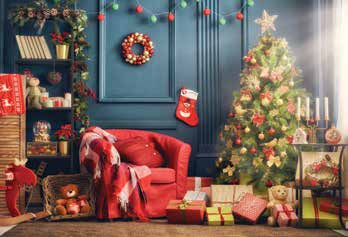 When it comes to decorating for the holidays, be sure to inspect all lights, decorations, and extension cords for damage before use, discard any that are damaged or worn out. Damaged cords can lead to possible electrical shock or even fires. Match plugs to outlets; do not force a three-pronged plug into a two-pronged outlet or extension cord. Along those same lines, you should never remove the third prong on any electrical device or cord to make it fit into a two-pronged outlet or extension cord.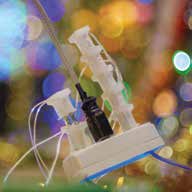 There are lots of options when choosing a tree for your home. The two big categories, of course, are natural or artificial. When buying a natural tree, look for one well-hydrated with vibrant green needles that are hard to pluck and don't break easily from its branches. Also, try to find a trunk that is sticky with sap. When you get your natural tree home, be sure to put it in a tree stand that holds plenty of water so you can keep it well hydrated. You will want to water it daily, maybe more if you have indoor pets that might sneak drinks from the tree stand.

The holidays mean different things for different people. To some, it is a time of togetherness with friends and family. For those still experiencing their childhood or just young at heart, they may find it a time filled with the magic of the first snowfall and of course, the enchantment of Santa's visit. No matter what the holidays may mean to you, we at Perennial want to help you enjoy your holidays safely.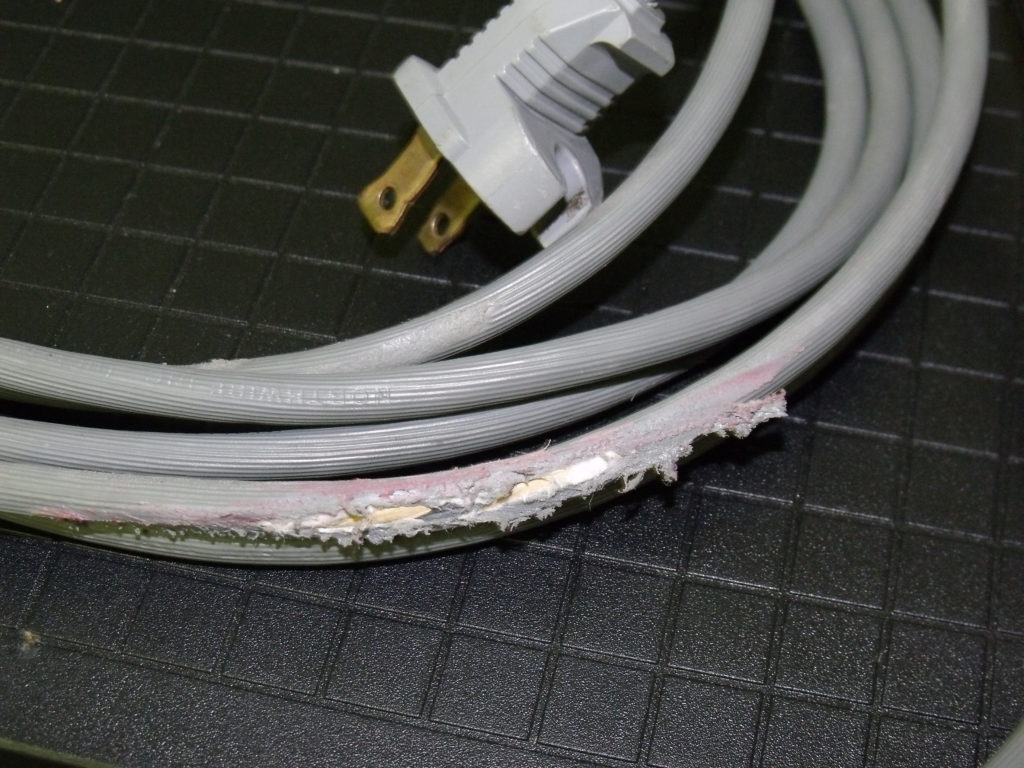 Avoid overloading electrical outlets with too many decorations or electrical devices as they can overheat and cause a fire. If you find that you're using extension cords or adapters that add receptacles, consider having a qualified electrician add more outlets to your home. Never connect more than three strings of incandescent lights to make one long string. Make sure not to run cords under rugs or furniture while decorating, this is a fire hazard. You should also make sure all indoor and outdoor electrical decorations are off before leaving home or going to sleep; this can be done manually or by using an automatic timer.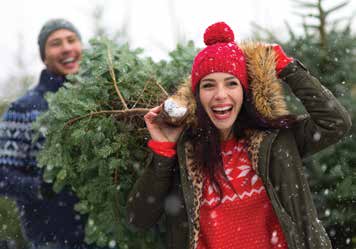 If you are considering an artificial tree, choose one that is tested and labeled as fire-resistant, you may also decide that a pre-lit tree better fits your lifestyle. Make sure to purchase one that has been approved by a nationally recognized testing lab such as Underwriters Laboratory (UL), Intertek (ETL), or Canadian Standards Association (CSA). One of the most significant advantages of an artificial tree isn't that you get to use it year after year. It is that you can buy the tree you need to fit your space. There is a tree in every color, shape, and size you can imagine.
When setting up your tree or other decorations, make sure you keep them at least three feet away from all heating equipment and open flames. If you're setting up your tree outside, be sure to exercise caution when decorating near power lines. Keep yourself and your decorations at least ten feet from power lines.
If putting lights on the exterior of your house, be sure not to staple or nail through light strings or electrical cords. Instead, use plastic or insulated hooks to hang lights. Do not attach lights, cords or any decoration to utility poles as this creates a dangerous situation for our utility line workers. Avoid decorating outside on windy or wet days, as both can lead to an electrical accident. Instead, choose to decorate in favorable weather conditions and during daylight hours. Never use indoor extension cords and electrical décor outside. Make sure all outdoor electric lights and decorations are plugged into outlets that are protected by ground fault circuit interrupters (GFCIs). A GFCI can protect you from electrical shock if a cord is damaged, decorations are defective, or accidental electrical contact with moisture.

While shopping for electrical equipment, before buying, always make sure that it displays a label indicating it has undergone independent testing by a nationally recognized testing laboratory such as UL, ETL, or CSA. Only make purchases from trusted retailers to avoid the risk of purchasing counterfeit products. Since counterfeit devices are not tested against safety standards and are often made from inferior quality materials they can easily catch fire, burn or electrocute you. Always send in warranty and product registration forms to manufacturers in order to be notified promptly in the event of a product recall. Finally, every home needs a working smoke alarm in each bedroom, outside of sleeping areas and on every level, including the basement. It is a great time to make sure all the smoke alarms are in good working order before all the relatives arrive.
Following these safety measures while decorating for the holidays can help you and your loved ones have a safe and happy holiday season. From all of us at Perennial, we wish you a holiday filled with happiness, magic, and safety!