Storm restoration kept Perennial line crews very busy during this past May and June. The rains associated with the violent weather were welcome, but the high winds and hail were unwanted additions. Forecasted thunderstorms promised a welcome break from the abnormally dry conditions. Unfortunately, the May 12th storm was more than showers, the dry conditions mixed with the high winds produced a "haboob" (i.e., dust storm) on the leading edge of the thunderstorms.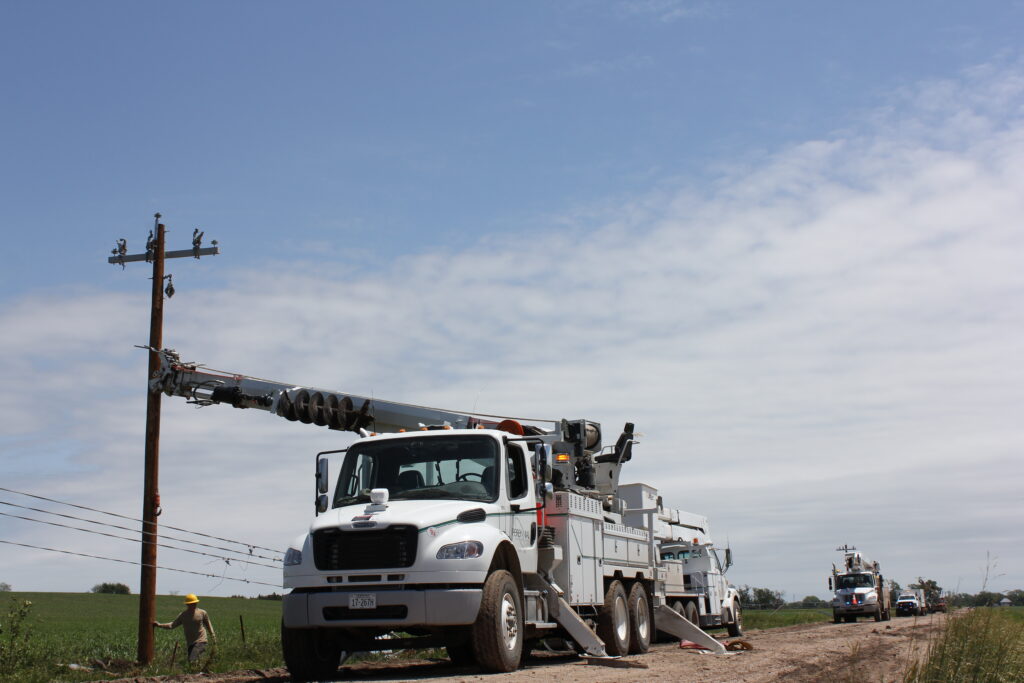 "Haboob" outages started affecting Perennial customers shortly after 5:00 p.m. on May 12th. Perennial crews were able to get almost all power restored by 10:20 p.m., although a few customers were without power until May 13th. The damage in Fillmore County consisted of two distribution poles and 3 transformers, while York county received more damage with seven distribution poles, twelve sub-transmission poles, and three transformers.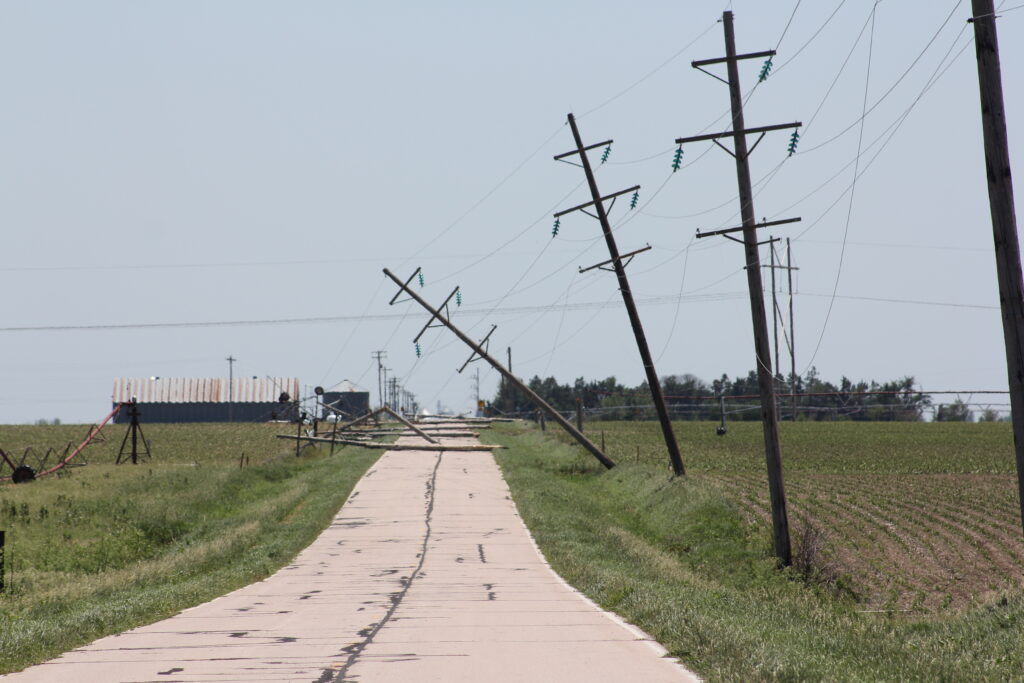 The last severe weather in June occurred on June 14th and 15th. Unfortunately, a single supercell thunderstorm was not the only storm that was going to hit the area. According to NOAA, multiple supercell thunderstorms producing large hail and high winds struck the area.
The first outages caused by these storms occurred around 9 p.m. The first supercell of the storm produced winds in excess of 80 mph and tennis ball sized hail in an area roughly bounded to the North and West by US Highway 34 and US Highway 81. Some locations experienced bouts of hail and wind that lasted for over 10 minutes. This cell caused widespread property and crop damage.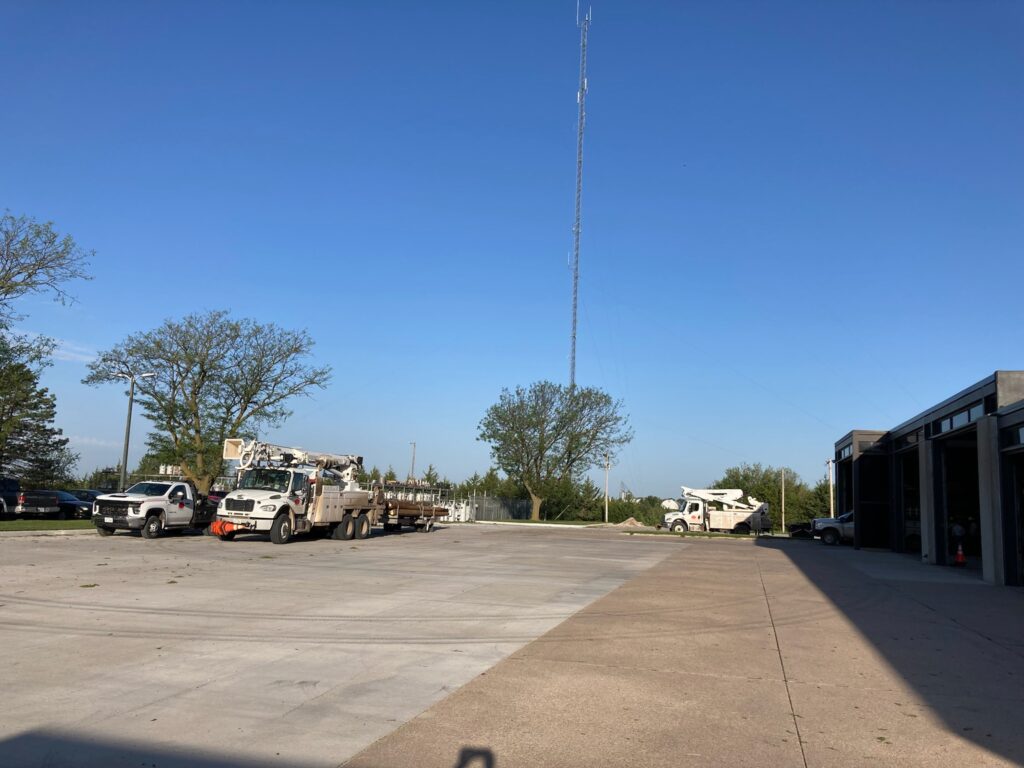 The District lost approximately 95 distribution poles, 82 sub-transmission poles, and numerous transformers due to the June 14th and 15th storms. Polk County Rural Public Power District and Southern Public Power District sent mutual-aid crews to help rebuild infrastructure. York and
Fillmore County Department of Roads assisted Perennial in closing roads with downed lines over them so people could not drive over the lines. Before and during the rebuilding process of setting poles and putting up wire began, Perennial redirected the power or back feed the power to get as many customers on as quick and safely as possible.
Additionally, crews had to rebuild line to restore power to the Village of McCool Junction, as both distribution and subtransmission feeds were destroyed in the storm. Furthermore, procuring material for repairing and rebuilding infrastructure was another challenge due to supply chain issues. With the aid of several other public power districts Perennial was able to procure the needed materials. By the evening of June 17th, power was restored to all customers who did not have damage to their property or equipment.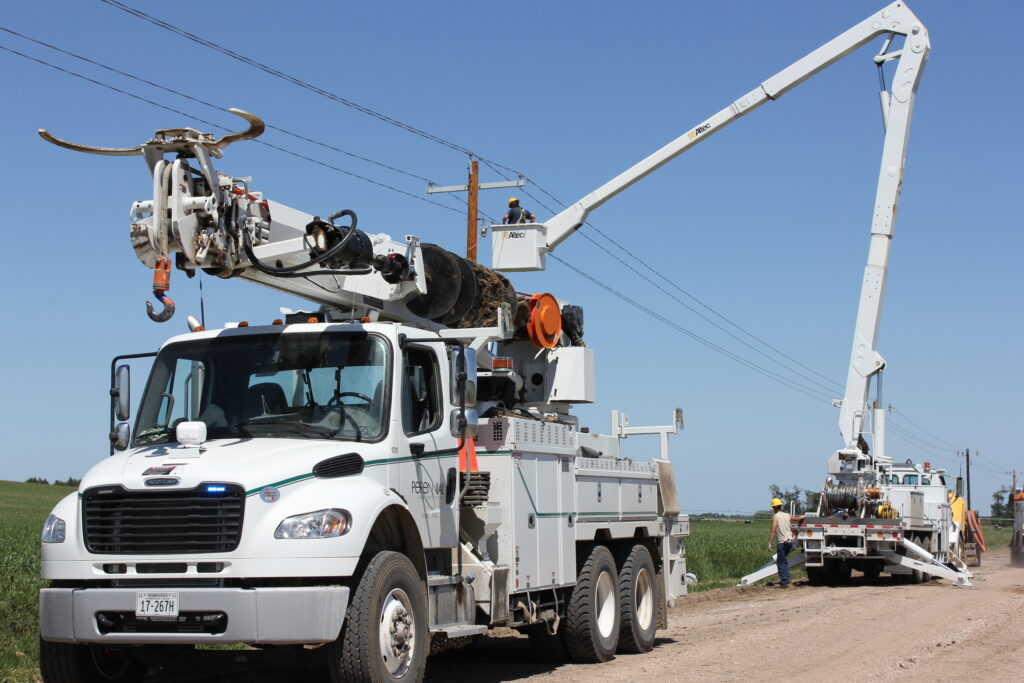 According to the National Oceanic Atmospheric
Administration (NOAA), the haboob produced winds speeds of nearly 80 mph near the York Interstate 80 interchange, while wind speeds measured 70 to 75 mph around Henderson. Vehicles were blown over on the interstate in the Henderson and York areas. In Fillmore County, a wind gust of 58 mph was measured at Geneva.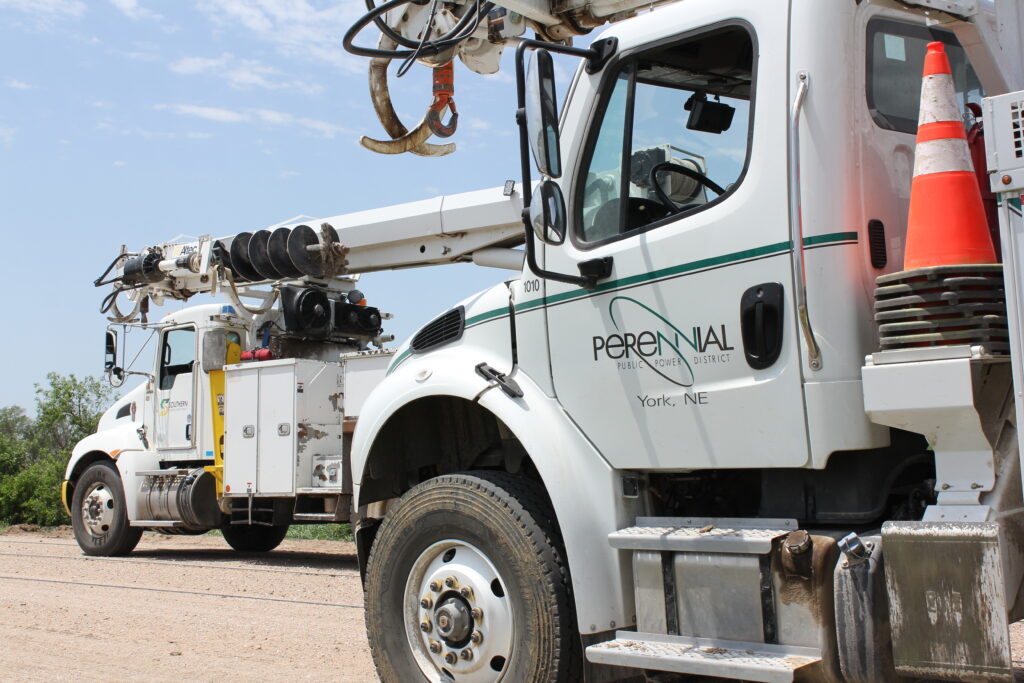 Another severe storm struck our district on June 7th. This storm also brought wind gusts of 60 – 80 mph and quarter to golf ball sized hail. Besides damaging crops and homes, this storm resulted in Perennial losing an additional seven distribution poles and one sub-transmission pole in York County.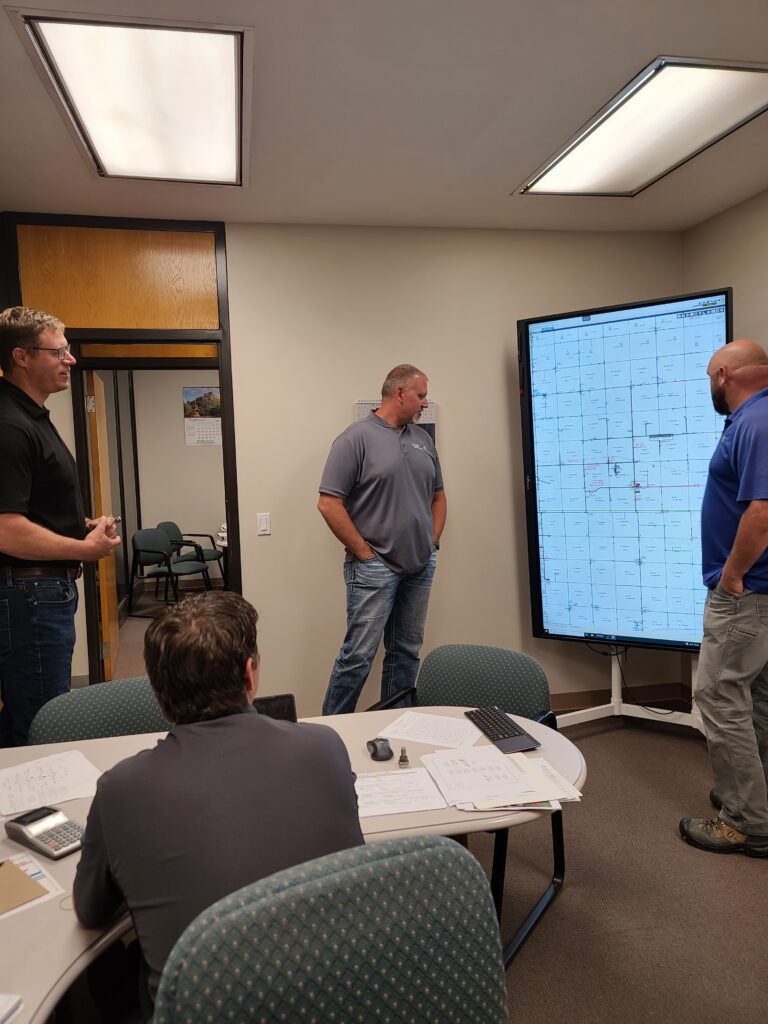 However, the worst was yet to come. A series of severe thunderstorms would "train" (follow each other) through the area during the night. Around midnight, very strong supercell thunderstorms approached from the West. These thunderstorms brought a broad swath of high winds up to 90+ mph and tennis ball sized hail which lasted for up to 45 minutes. An EF-2 rated tornado touched down southwest of Lushton. This tornado had peak winds estimated to be around 115 mph along its 8-mile path. This storm left extensive damage to Perennial's infrastructure leaving a path of destruction from West of Lushton to East of Waco.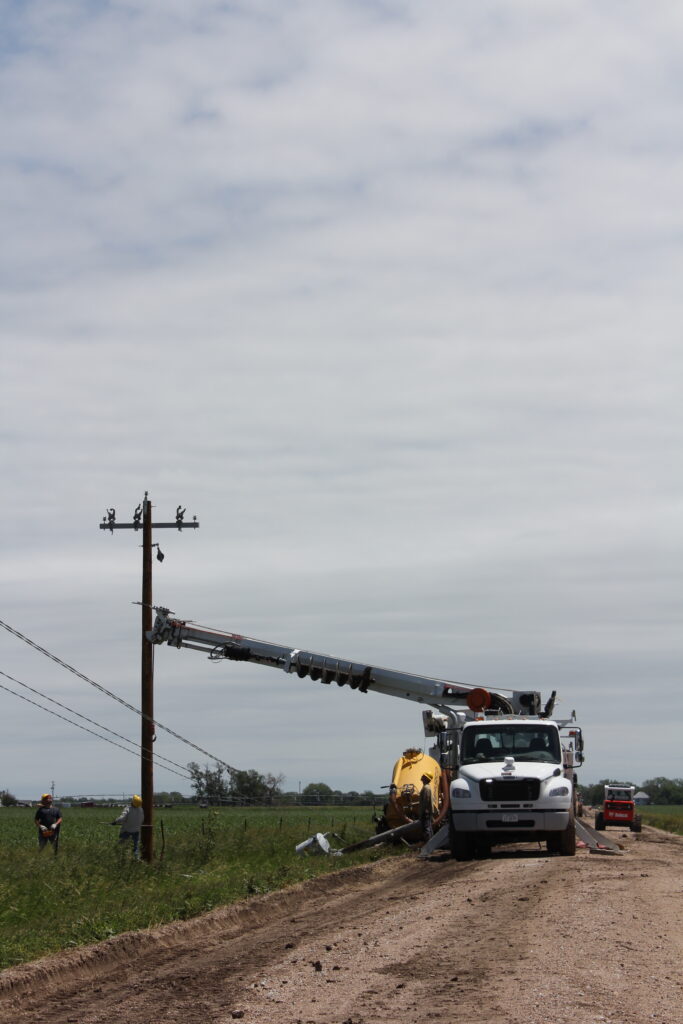 Perennial would like to thank customers for their patience during the restoration processes. As always, Perennial is ready to respond to outages no matter what the cause. We'd like to remind everyone to remember that limbs and debris may hide an electrical hazard after a storm. Treat all downed power lines as if they are energized and report them to Perennial at 402-362-3355 or toll-free at 1-800-289-0288.