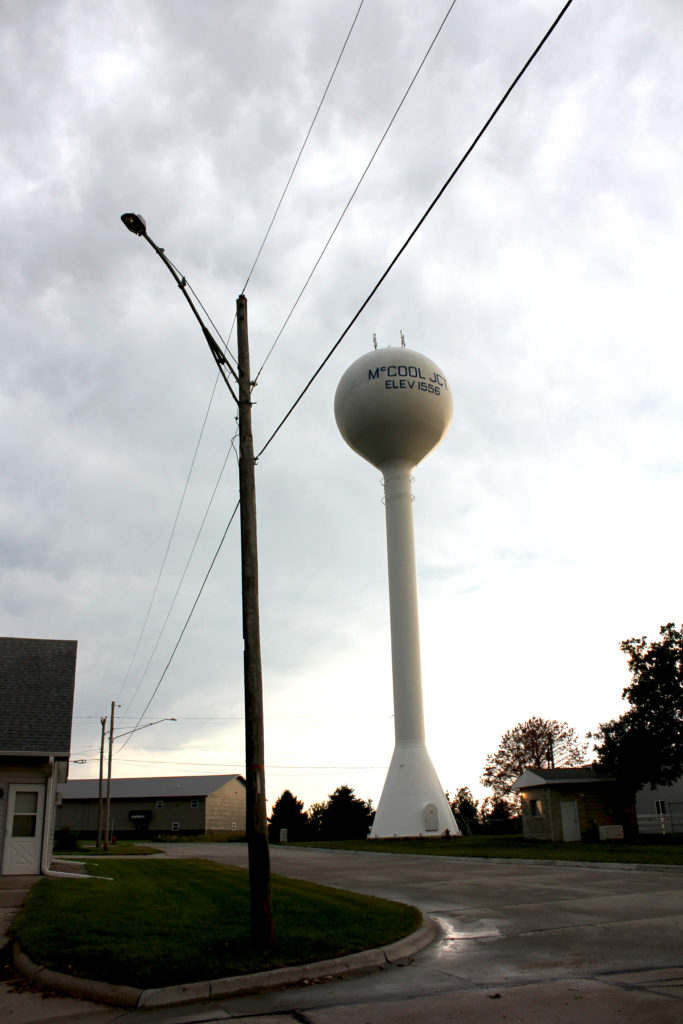 Beginning in 2014, Perennial installed LED streetlights one at a time as they burned out rather than doing mass installs. Then in 2018, Perennial started large installs in the villages and towns they served, switching the lighting from high-pressure sodium (HPS) and mercury vapor (MV) to light-emitting diode (LED) bulbs. This project will be completed this year.
Outdoor lighting is an essential aspect of modern life. Well-lit streets are safer for drivers and pedestrians, a deterrent to criminal activity, and add to the overall image of a town, neighborhood, or home. The quest for energy savings, improved light quality, and reduced maintenance costs has
driven the evolution of outdoor lighting.
All electric light sources have a common ancestor – Thomas Edison's incandescent bulb. Most of us think of the incandescent bulb as strictly residential in application, and in the beginning, it was all we had to work with. As a result, incandescent bulbs of various sizes were used for outdoor lighting. Unfortunately, incandescent bulbs have a relatively short life, and early versions had a relatively weak output. Still, any light on previously dark streets was an improvement.
As interest in energy conservation began to take hold, new bulbs surfaced, including high-pressure sodium (HPS) lamps, mercury vapor (MV), and compact fluorescent (CFL) bulbs. All of those
lighting options are outdated and inefficient, light-emitting diodes (LEDs) are the main form of electric light source today, and they are the most efficient.
These light sources have several advantages:
• LEDs use less energy. Replacing an HPS or MV light with an LED alternative delivers an immediate 50 to 70 percent increase in energy savings.
• The color of light produced is much more appealing.
• Light from an LED source is easily focused to eliminate light pollution. LEDs are designed to reduce back-lighting that spills behind the street light pole onto adjacent properties.
• LED sources have longer life spans.
• LED sources are much more durable since there are no filaments or electrodes to be damaged.
• LEDs still depreciate over time, but instead of burning out, they only get dimmer.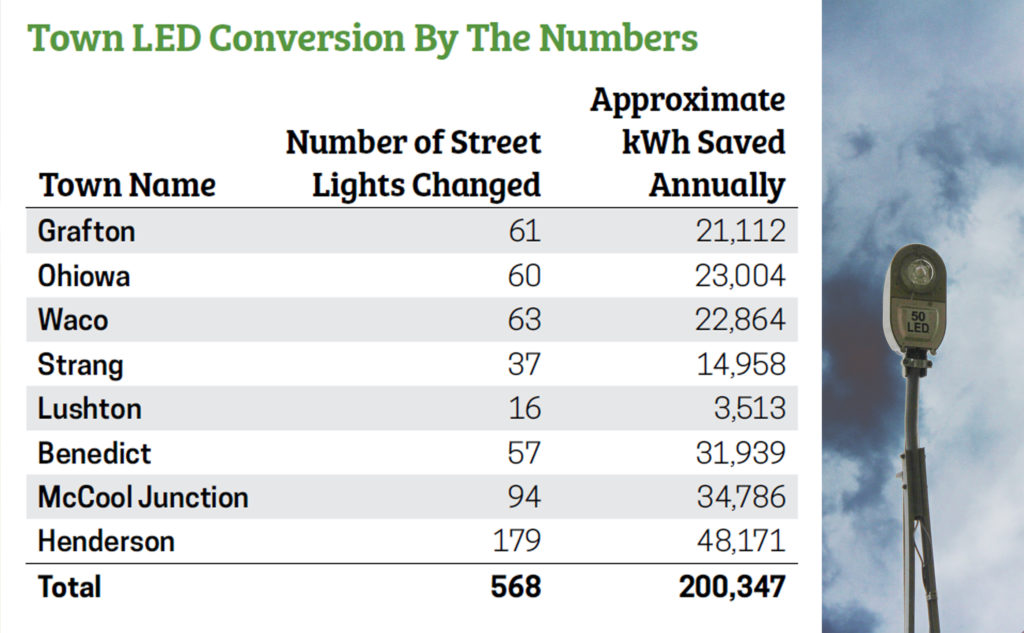 Perennial urges customers to report streetlight outages as they always have. Customers should call 402-362-3355 with the pole number and location to report the street light outage. These outage reports will continue to be handled as they always have.