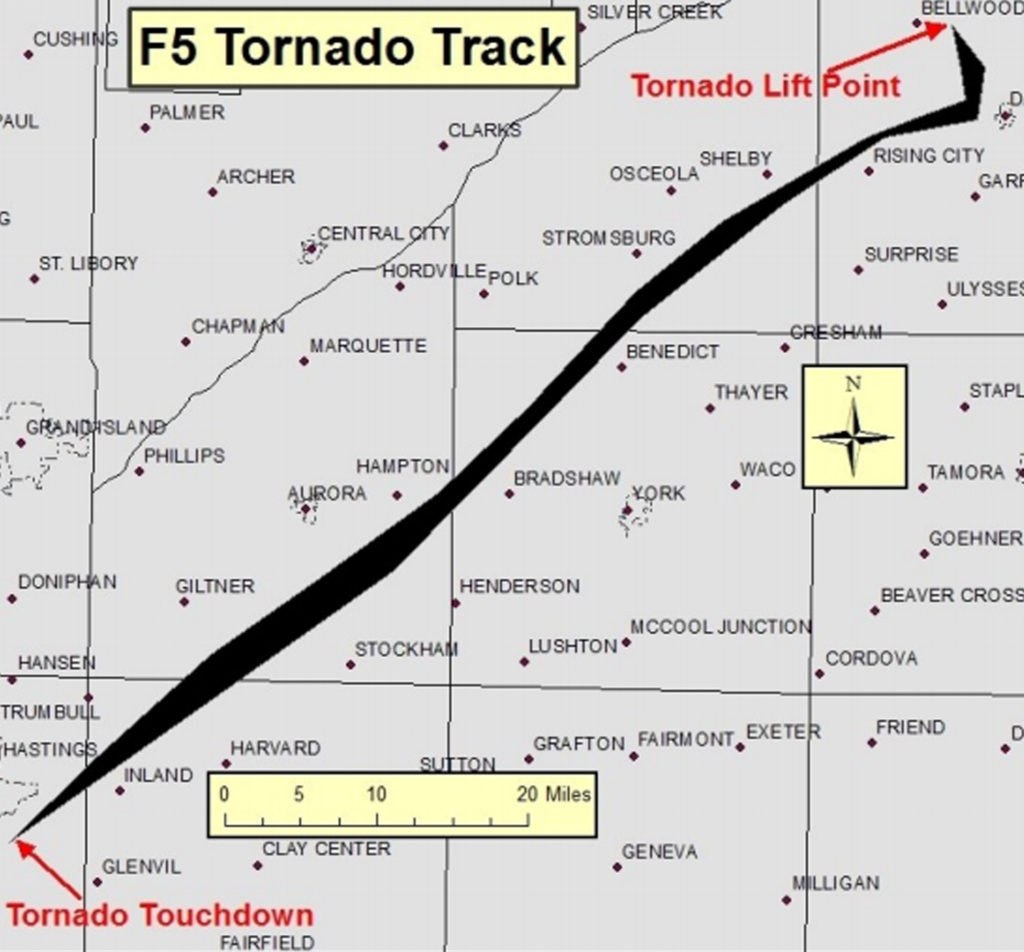 At the time, Doppler radar and other modern technology did not exist to help warn the area of the tornado. Hence, the local community was very thankful that a community member called the sheriff's office to report a tornado cloud approaching their home from the south and west.
Power lines were described as a tangled mass, as utility workers reset poles and restrung wire for miles. Trees lay across roads; clothes were draped around fence-posts; Harmony Church, four miles north of Bradshaw, was "split in half," grain bins were scattered or wrapped around trees, and houses were blown from their foundations. The storm caused approximately $5,500,000 in damage that day, which today would be roughly equivalent to $46,000,000.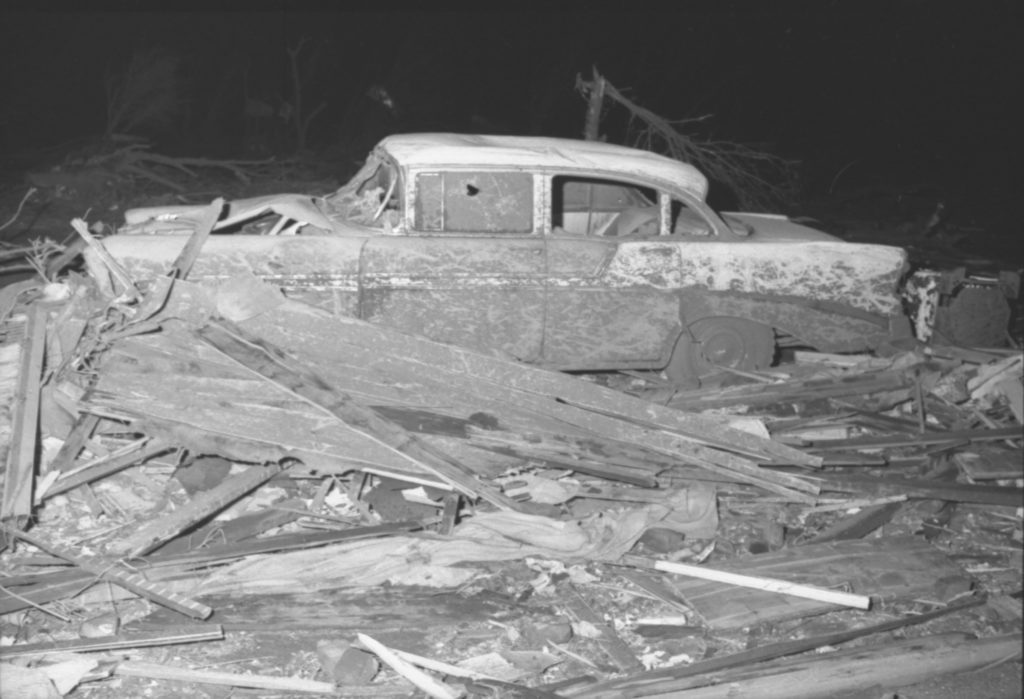 The National Oceanic and Atmospheric Administration (NOAA) tornado sheltering safety recommendations during a tornado warning are, if you are at home, go to a basement, safe room, or an interior room away from windows, if time allows, do not forget pets. When you are at work or school, follow your tornado drill and proceed to your tornado shelter location quickly and calmly. Stay away from windows and do not go to large open rooms such as cafeterias, gymnasiums, or auditoriums. If you are outside, seek shelter inside a sturdy building immediately if a tornado is approaching. Sheds and storage facilities are not safe. Neither is a mobile home or tent. If you have time, get to a safe building.
As stated earlier, if you are in a vehicle, the best course of action is to leave your car and take shelter in a ditch or depression. Do not stop under a bridge to take shelter from a tornado. Winds can accelerate and get stronger when forced into tight spaces, known as the Bernoulli effect. Deadly flying debris can still be blasted into the spaces between bridge and grade, which can impale any person hiding there. The bridge itself may fail, peeling apart, creating large flying objects, or even collapsing downward.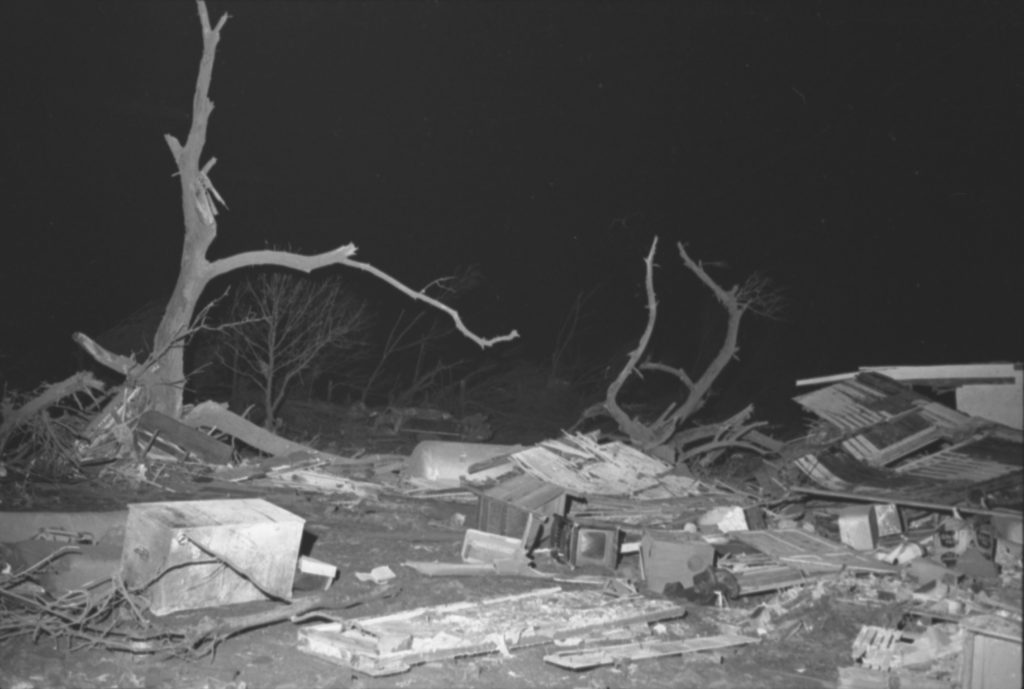 When you think of famous Nebraska tornadoes, the Pilger tornado (June 16, 2014, 5 tornadoes in one storm) or the Hallam tornado (May 22, 2004, 2.5 miles wide, the 2nd widest on record), or even the Grand Island tornadoes (June 3, 1980, 7 tornadoes in less than 3 hours), better known as the night of the twisters, may come to mind. But did you know, in the weather world, Benedict is famous for having the only F5 tornado to strike Nebraska?
May 5, 1964, dubbed Terrible Tuesday, began like any other Tuesday for most people in central Nebraska, but by sunset, many were stunned by the heavy damage. Around 5:00 p.m., the thunderstorm produced a tornado just southeast of Hastings, which quickly developed into an F5 on the Fujita Scale, the strongest possible. This tornado trekked 70 miles all the way to northwestern Butler County. A total of 101 farmsteads were reported to have received damage, some with no buildings left standing, and a large number of livestock were killed.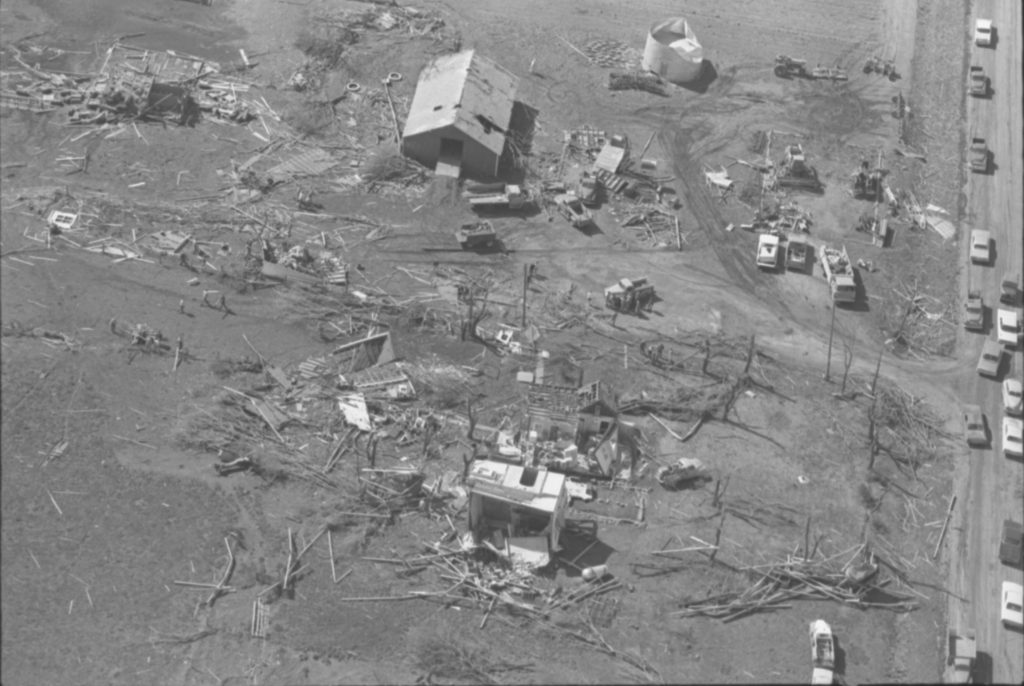 There seemed to be wreckage as far as the eye could see in the path of the tornado. An area farmer put it best in an interview with the Omaha World Herald, "It sure took everything, but we are lucky. We are all alive, and it didn't get the dirt. We've still got the land."
Extraordinary tales from survivors in the path of the tornado emerged. There are eyewitness reports of buildings being sucked into the air and exploding into pieces and scattered in all directions. Despite the advice to the contrary, several families loaded themselves into their car to outrun the storm. In fact, there were so many stories about outrunning the storm in vehicles that the
sheriff took out an ad in a later paper reminding people to take cover and not leave their homes. A group of three young men left their car and sheltered in a culvert. While they were in the culvert their car was lifted from the road, twisted, and hurled 75 yards away.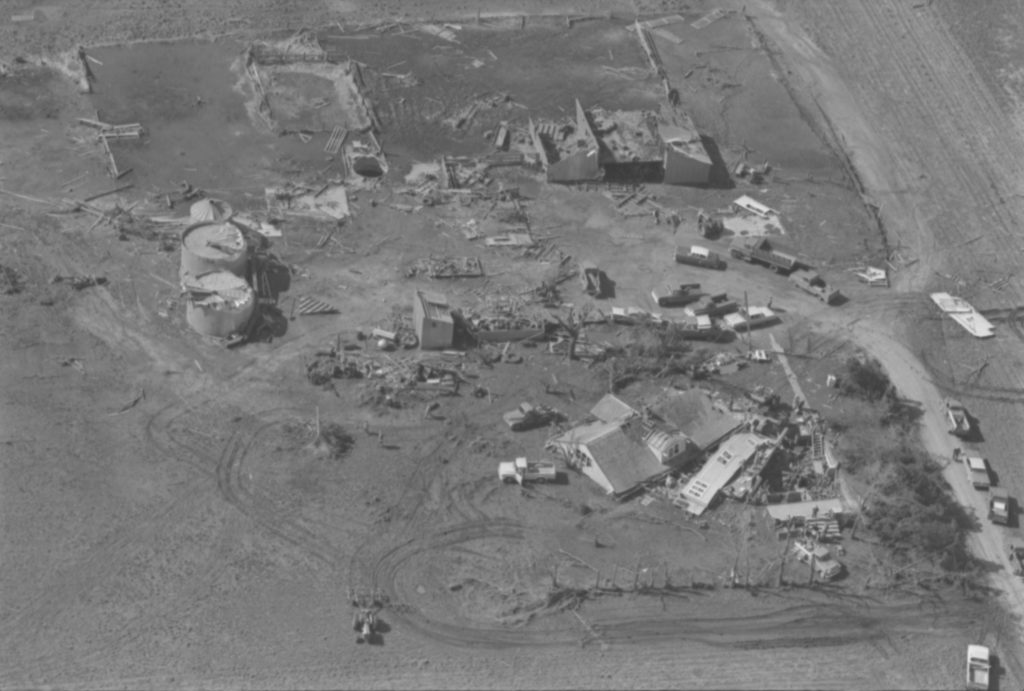 Remember, a tornado warning means that a tornado has been spotted or that Doppler radar indicates a thunderstorm circulation that can spawn a tornado. You should seek shelter immediately.
A tornado watch defines a cluster of counties where tornadoes and other kinds of severe weather are possible in the next several hours. It does not mean tornadoes are imminent, just that you need to be on alert and to be prepared to go to a safe shelter if tornadoes do happen or a warning is issued.
While there has not been an F5 in Nebraska since 1964, Nebraska averages 57 tornados a year, with June having the most tornadoes on average. Therefore, it is essential to follow these safety guidelines after a tornado, stay away from downed power lines, and always assume that power lines, downed or not, are energized. Also, stay out of damaged buildings and homes until local authorities indicate it is safe to enter the buildings.
For more information and tips on what to do before, during, and after summer storms, go to ready.gov.