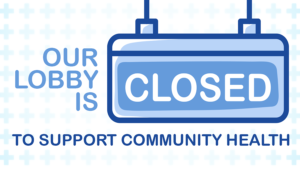 There are many options to do business with Perennial. The SmartHub portal on www.perennialpower.com and the SmartHub app offer energy consumption information and a variety of services, such as bill payment. Customers can also e-mail Perennial at perennial@perennialpower.com, call 800-289-0288, or 402-362-3355 to speak with a customer service representative and receive the same excellent service as at our office. To make it easier to pay your bills while practicing social distancing a payment drop box is located at the office in York as well as the Geneva City Office or customers can use our Secure Pay-By-Phone option by calling 1-877-487-4642.
To limit the potential person-to-person spread of COVID-19, our lobby remains closed to customers, vendors, and sales associates. We feel that this decision is in the best interest of our customers and our employees. Our industry and the service we provide is considered a critical service, so extreme caution is warranted.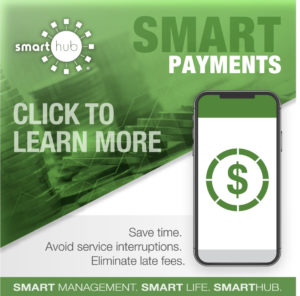 Additionally, our customers should be on the lookout for suspicious e-mails, phone calls, persons impersonating Perennial employees, or charitable organizations. Scammers take advantage of opportunities such as this when households are otherwise preoccupied. If you get a call from someone claiming to represent Perennial, and they make threats or demand immediate payment, hang up and call us at 402-362-3355. Perennial encourages customers to take advantage of our digital payment options. Please do not hesitate to contact our office if you have any questions or need assistance.