When an electric line technician walks out the door in response to a reported power outage at any time day or night, it is often a spouse or significant other who is left holding down the fort at home.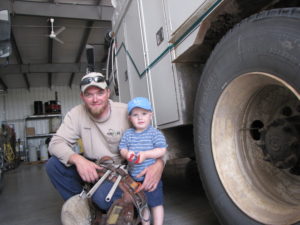 A line technician's family understands and supports their loved one's commitment to the community during severe storms and power outages. They also recognize that power restoration work can be even more hazardous than the more routine work performed on a daily basis.
In times of prolonged outages, the family and their line technician may have minimal communication and perhaps not even see each other for several days. Without strong family support and understanding, this challenging job would be all the more difficult. Although lineworkers are not the only highstakes profession out there, often, the public does not realize the potential hazards a line technician must face to simply do their j job.
Electric line technicians often work in extreme or rugged conditions. Many love the excitement and variety of their job and take great pride in their work. But imagine for a minute, doing your work outdoors in a hydraulic-powered bucket 40 feet or more in the air (or in some locations line  technicians must physically climb the poles). Add to that extreme weather conditions. For example, your sweat is freezing and your feet are numb while you are making precise repairs to an electric line that when live, has thousands of volts of electricity running through it.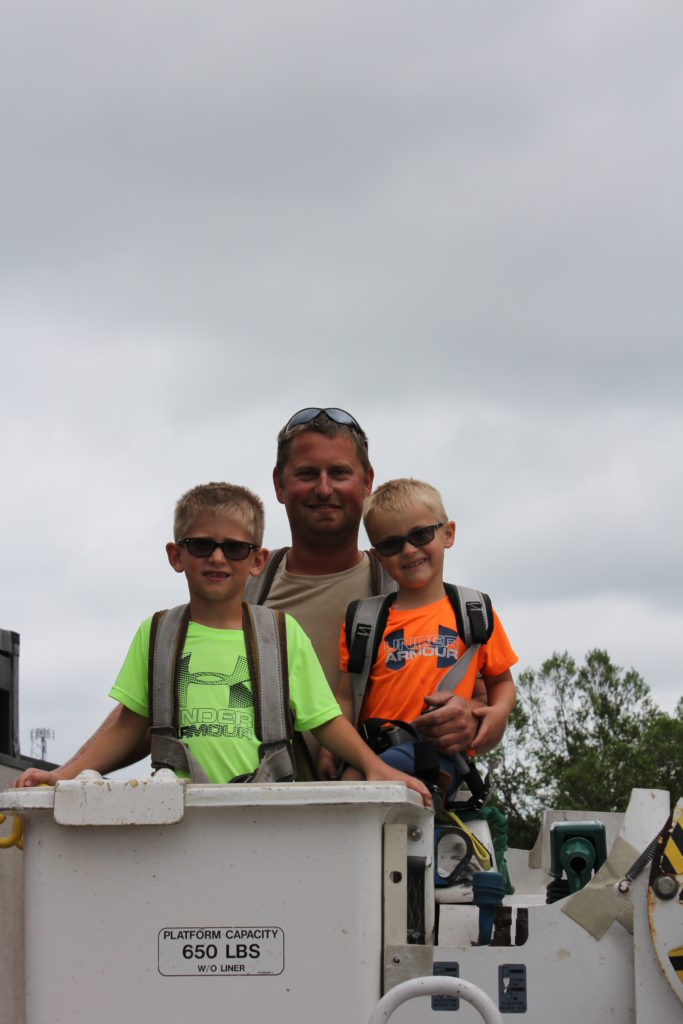 While linework certainly can be dangerous, Perennial's strong commitment to safety and zero contacts helps keep our linemen safe and make sure they get home safe to their families and significant others. As of April 8, 2019,
Perennial's linemen had worked 2,245 days without a loss time accident. Lost time is defined as any injury on the job resulting in an employee missing time at work; these accidents could range from a sprained ankle to
the ultimate tragedy of a fatality.
Perennial's lineworkers have accomplished this by establishing and following safety protocols based on leading national safety practices for
the utility industry. Perennial's line technicians are required to wear specialized clothing and equipment when working next to or with energized power lines. There are also specific protocols that our line technicians follow while performing their duties as linemen.
District employees attend regular meetings where they discuss upcoming projects from a safety perspective. They monitor and track near-misses of accidents in order to better understand and learn from them, share "lessons learned" and work to improve safety performance in the future.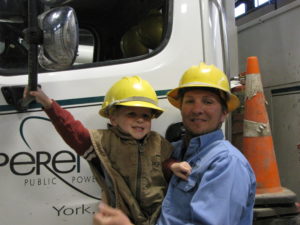 As  importantly, Perennial encourages all crew members to speak up and hold each other accountable for safety. By cultivating a culture of openness and transparency, we promote problem-solving with regard to safety, rather than defaulting to a blame game. We examine the information and data
gleaned from near-misses and accident reports to discern patterns and use safety metrics to improve in those areas where we have fallen short. As appropriate, contractors are briefed on our safety protocols and have
safety expectations set for their engagement. We feel everyone has their own reasons to stay safe at work, whether it is family, a significant other, or something else, everyone should make it home safe.
Monday, April 8 is Lineworker Appreciation Day. Next time the power goes out, remember that electric line technicians are working as efficiently and safely as possible to get all of us back to business as usual. No one knows the importance of working safely and efficiently better than the spouses
and significant others of lineworkers. And if you see them or other family members in the grocery store or out and about in the town, please offer them a thank you as well.